4th Annual Golf Tournament
We are excited to announce our upcoming 4th Annual Airman Heritage Foundation Golf Tournament with be taking place on Saturday, March 4, 2017 at 12:30 pm at the Silverhorn Golf Club.
You can find all of the details for the event below. For specific questions or even more information about the event, contact Scott Ranson at snhransom@gmail.com and 210.287.3417.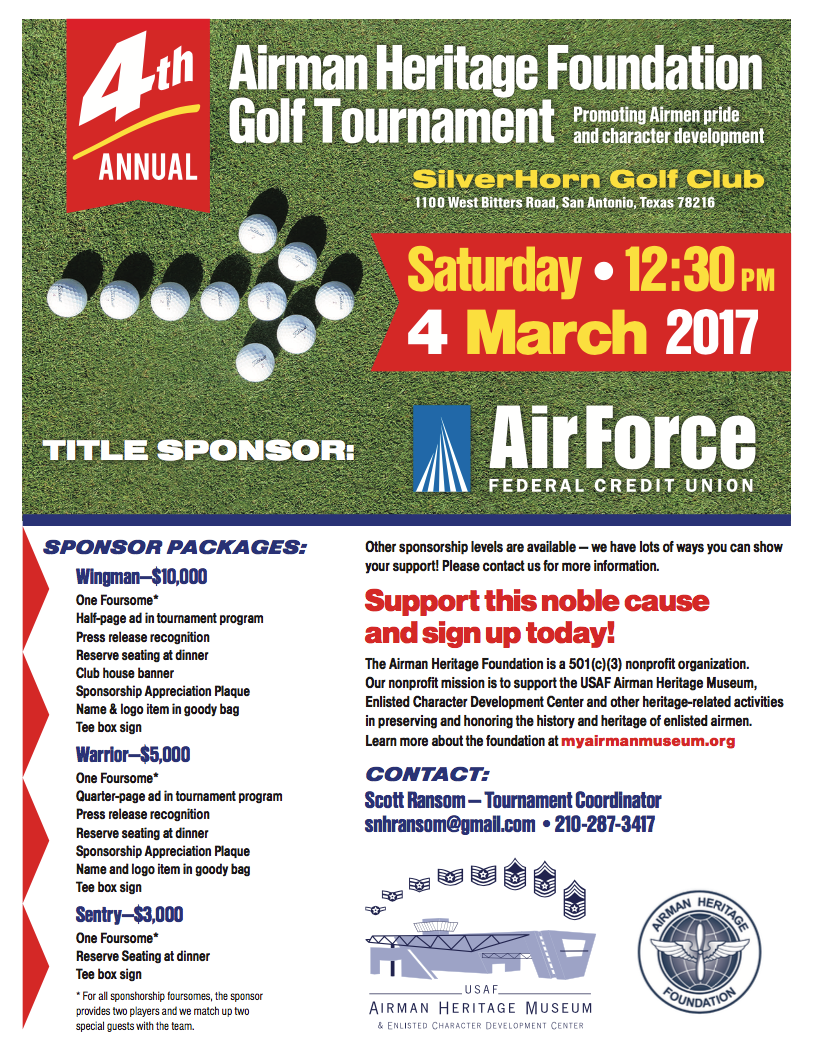 This flyer is accessible to print here.