A BIG THANKS from the Airman Heritage Foundation!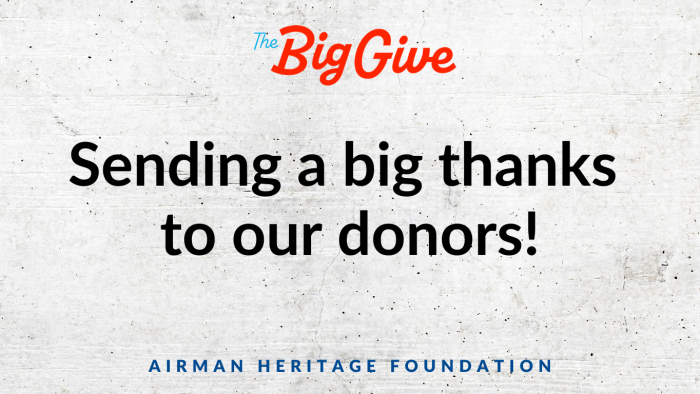 On September 21, 2023, the Airman Heritage Foundation (AHF) participated in the Big Give! The Big Give is a 24-hour online giving campaign focused on raising funds for nonprofit organizations located in the South-Central Texas region.
With your support, the AHF was able to raise $2,000 for our organization. This is the largest amount that has been raised by the AHF during this campaign. We are very grateful! These funds allow the AHF to continue supporting our mission in honoring the history and heritage of enlisted members of the United States Air Force and United States Space Force.