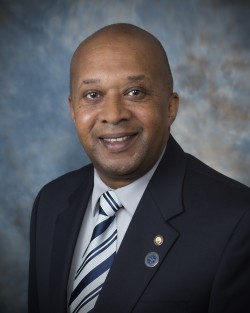 The Foundation's support of the dream-ensuring the gathering, documentation, and display of the history, heritage, traditions, culture and legacy of Enlisted Airmen remains ongoing-is alive and well. For 2015, it has been a period of pause, reflection and growth which can only be characterized as a time of transition, transformation, transparency, and stability.
Our transition started early in the year as we began to incorporate the addition of the Enlisted Character Development Center into our mission and vision statements as well as other foundation documents. At mid-year, we witnessed the departure of Gen Rand as he went on to lead AFGSC. He was and has been one of our greatest supporters and advocates. There was no gap however, as Lt Gen Roberson took the reins of AETC and professed his commitment, support and advocacy from day one. On the heels of this event, Col(r) Jaime Vasquez tendered his resignation as President of the Foundation. Serving in this capacity for 6+ years, he determined it was time for change and with much regret, the Board accepted his resignation. In short, he left the Foundation in far better shape than he found it. Transformation came by way of the Foundation pausing and reflecting on the true purpose of our mission and vision. While there were no significant changes, we added clarity to them.
Specifically, the Foundation will focus on four areas: Increasing Awareness of the US Air Force and USAF Airman Heritage Museum; Educating current and future airmen and the general public; Creating a learning and developmental platform; and Supporting the USAF Airman Heritage Museum and Enlisted Character Development Center. This shift came, in no small part, because of the support and partnerships with HQ AETC, the Command History Office, the 502d ABW and the 37th TRW. We made a slight shift of our thinking in order to ensure a greater level of transparency. Instead of creating a message and requiring it to be a pull function (where our members had to come get the updates about the Foundation), we have started pushing the information out to the membership by way of an updated, more interactive website, quarterly newsletters, and email blasts. Additionally, for those who provided support through the Paver Program, we provided a status update to keep them abreast of the construction of new areas and their orders.
A new feature being developed and launched in the near term is a search engine that will allow individuals to get updates on their orders as well as the location of their pavers once they are installed. We know that leveraging technology is a must. Through all of the shifts, changes, and adjustments during 2015, stability has been maintained. The Foundation Board Members, Committee Members, and Volunteers have shown an even greater level of commitment and dedication to the mission, vision and cause; ensuring the Foundation's support of the dream remains an effort worth being a part of.
To ALL Airmen, past and present; the story of your journey is singularly unique, as different as a fingerprint. We want to know about it so the Foundation can tell it, share it and celebrate it because it's that important.
Help Us Build the Dream.
We thank you for your membership, contributions and stewardship in support of this cause.
Timmothy M. Dickens, CMSgt, USAF (Ret)
President