Spotlight Series – How "Doc" McCauslin practiced Service Beyond Self throughout his Career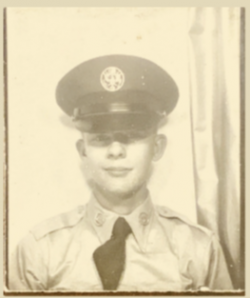 Chief Master Sgt. John "Doc" McCauslin has a storied military career filled with honors to include the Legion of Merit, two Bronze Stars, three Meritorious Services Medals, three Air Force Commendations, and the State of Virginia Meritorious Award. His experience took him across the world for 32 years, all starting with a visit to a recruitment center in his hometown of York, Pa.
At the time, York was a manufacturing town that boast many opportunities for the graduating class to begin working right out of high school. While McCauslin had a promising future with a local grocery store thanks to a position he held during high school, he had his sights outside of York. Every day on his way to William Penn High School, McCauslin would walk past the post office to get to class. The second floor of this particular post office was a joint recruitment office for the Army, Navy, and Air Force. On a whim, he visited the recruitment office and was immediately drawn to the possibility of the Air Force. Before he knew it, McCauslin was graduating high school and was off to basic military training at Sampson Air Force Base the next day.
Transitioning to Sampson Air Force Base was a big deal to McCauslin. It was the first time that he had been away from home. Days were long and marked with strict training instructors and six-hour shifts shoveling coal to help keep the men in the barracks warm. An aptitude test lead him to his training assignment in Montgomery, AL to train to be part of the medical field. McCauslin traveled by Greyhound bus back and forth between bases during his leave until he eventually received his first "real" assignment, the 58th Tactical Hospital at Osan Air Base in Korea.
Life-Changing Mentorship
McCauslin's time in Korea helped shape the man that he is today. It was during this time that former Technical Sgt. Hampton Vestal took McCauslin under his wing as a medic. He shares, "Here I am with one stripe, and this Technical Sergeant took his training and leadership to watch over me." Vestal followed him the whole time. It was not until McCauslin was back in the states that he found out that Vestal wrote to McCauslin's parents twice about what their son was doing and ensured them, "Don't worry. I got him." It was because of Vestal that McCauslin understood what it meant to ".. . take care of people by his actions, not just by what he said."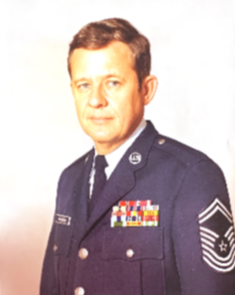 What began as a way out of York turned into a 27 year military career. Following his retirement in 1987, McCauslin has yet to slow down. He carried on the Air Force's core value of "Service Before Self" beyond his official military capacity. Whether he was the managing editor of the Sergeants magazine or the International President of the Air Force Sergeants Association, he had a calling to help take care of people. According to McCauslin, "If I heard of something that was not right, I would study and read about it. Forget the cost. Can we make it better? If someone can do something about it, it needs to be done."
As International President for the Air Force Sergeants Association, McCauslin took a 27-day tour of Air Force bases in order to meet with senior leadership and enlisted Airmen. This tour lead to listening sessions that allowed him to better understand issues that Airmen and their families were facing.  Some of the policies and programs that McCauslin helped develop include the Interstate Compact for Education of Military Children and the Women in Blue initiative. His advocacy helped reinstate GI Bill tuition payments for members of the U.S. Air Force in 2003 and expand travel coverage for military families that were transferring between bases. Through these programs, McCauslin has helped to positively impact the lives of thousands of enlisted Air Force families worldwide.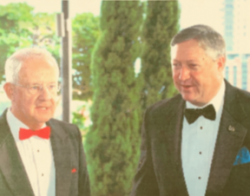 Leaving a Legacy
McCauslin can tie his achievements back to his willingness to make personal connections with individuals, just like Technical Sgt. Vestal did with him. To him, it is important that we continue to honor the legacy of our Airmen because, "How do you know where you are going if you don't know where you have been?" It is through that lesson he shares his expansive collection of more than 500 challenge coins with the Airman Heritage Foundation to display at the USAF Airman Heritage Museum.
McCauslin's donation of challenge coins have been contributed with the intention to inspire future and current Airmen to make connections that can make a difference. He shares, "All of them (coins) were received hand-to-hand. I work with people. It's person to person. Not emails. Not faxes. They (coins) were because of something I was working to accomplish on behalf of someone else. I didn't have power, but I was able to interact with people who had power. I was able to tell them 'You better do something to fix this.'"
McCauslin's personal motto exemplifies his commitment to affect positive change through the borrowed words of singer Johnny Mercer, "Accentuate the positive. Eliminate the negative!".
Do you have someone you would like to nominate to be a part of the Airman Heritage Foundation Spotlight Series? E-mail Spotlight@myairmanmuseum.org.