NEWS: Foundation Honors Heroes with Unique Opportunity at JBSA – Lackland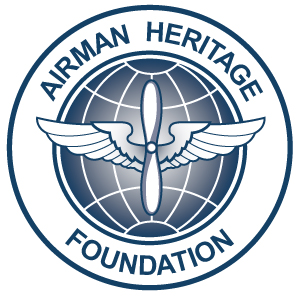 FOR IMMEDIATE RELEASE
NOVEMBER 10, 2022   
Contact: Laura Villarreal
Airman Heritage Foundation
E-mail: marketing@myairmanmuseum.org
SAN ANTONIO NONPROFIT HONORS HEROS WITH UNIQUE OPPORTUNITY AT JBSA – LACKLAND
SAN ANTONIO, TX – Since 2004, the Airman Heritage Foundation has taken pride in fostering opportunities to honor and recognize the contribution of military members, specifically members of the United States Air Force (USAF) and United States Space Force (USSF). With a mission to preserve and honor the history of enlisted Airmen and Guardians, the Foundation has evolved ways in which to help military members and their families leave their mark on history.
This past year, the Airman Heritage Foundation launched an updated version of their Legacy Paver Program. This program allows for individuals to purchase engravable bricks that are installed in prominent areas along the parade field at Joint Base San Antonio – Lackland. The Legacy Paver Program honors service members of all ranks and branches of the military. Guests can visit the grounds to see where these military service members are honored in a lasting tribute to their service.
The program also serves the Foundation in two ways, as a programmatic experience to recognize contributions made by the United States military and as a fundraising opportunity for the organization. Funds raised through the Legacy Paver Program allow the Foundation to continue the nonprofit's important work in preserving and honoring the heritage of enlisted Airmen and Guardians.
Engraved pavers vary in size and price with 4" X 8" pavers to 12" X 12" pavers starting at $95. Until the end of November, the Foundation is offering a $20 discount on all paver orders by using the code 2022Vet. It is the perfect opportunity to honor those military members you know in time for Veteran's Day and the upcoming the holiday season. To order a paver, visit the Airman Heritage Foundation's website at myairmanmuseum.org/pavers.php.
Airman Heritage Foundation is a volunteer driven international nonprofit organization based in San Antonio. The organization has a mission to support the USAF Airman Heritage Museum and other heritage-related activities in preserving and honoring the history and heritage of enlisted Airmen and Guardians. For more information, visit myairmanmuseum.org.
# # #